SYNERGY Bail Bonds…
Bail Bonds San Diego – Trusted Bail Bond Services
We change our clients' lives by giving them their immediate freedom under any circumstance. We help everyone!
We are committed to being the Bail Bond Company of your choice.
 Bail Bonds San Diego 24/7 Service
Bail bonds San Diego covering the entire county: Escondido, Poway, Pomona, El Cajon, Chula Vista, National City, Santee, Carlsbad.  Our mission is to assist our clients with their immediate freedom. We are adamant in providing the most professional, informative, loyal and dedicated service in the industry. The interests of our clients will always come first. Concerns and well-being in every transaction. We are dedicated to the development of long-term client relationships! Our team-approach philosophy ensures your needs are important to each and every member of our organization.
Free Inmate Information 24 hours a day / 7 days a week
Complete the form below and a friendly agent will contact you immediately.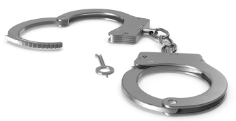 The Bail Process
At SYNERGY Bail Bonds, we quickly process bail so you or your loved one can be released from custody as quickly as possible
Arrest Occurs
An arrest occurs when a police officer reasonably believes that a person has broken the law.
The Arraignment
At the arraignment, the judge will formally announce all charges, while also establishing the "cost of bail".
Bail Bond to Post Bail
Once the bail amount has been set, the defendant is qualified to be released from custody.
Attend All Court Appearances
After your loved one has been released on bail, it's absolutely critical that they appear on-time to all court dates.
The Verdict
Once the verdict is announced, the defendant will be let go or sent back to jail. Or, they may be instructed to report for their jail term at a later date.
I appreciate everything they did for my Husband.
I was overwhelmed talking to several Bail Bond companies before them. When I called Synergy and spoke with Robert I felt relaxed and very comfortable, he made me feel as if I was talking to a friend.
Synergy's staff was very professional. They guided me throughout the whole process and were very informative making it fast and easy.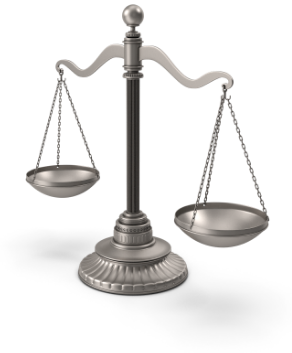 FAQ's
At Sinergy Bail Bonds, we quickly process bail so you or your loved one can be released from custody as quickly as possible
A bail bond acts as a three-party contract between the court, the defendant, and a surety. It allows the defendant to be released from custody during the pendency of criminal charges. The complicated part of this equation is: what does a surety do? Taken as a whole, the surety is the party that assumes the financial risk of guaranteeing the defendant's appearance in court. But, the surety is not a single party, instead, it is a joined party consisting of the bail agent (representing a surety company), and the defendant's co-signers.
The Bail Bond process at Synergy Bail Bonds has been specifically designed to get you or a loved one out of jail. All while making the entire process extremely easy and practical for you and your loved one. After a person is arrested, the first step in the Bail Bond process is to contact Synergy Bail Bonds for a free, quick, in person, zoom, or telephone consultation to determine the actual charges being imposed by the courts, as well as a rapid plan to secure the release in the most urgent manner possible! We will work with you, your loved one, your attorney (if applicable), the jail and the courts to post the bond and secure the release as quickly as possible. Once the bond is posted, the defendant is released shortly thereafter. The actual Bail rates and fees will depend on the actual charges imposed by the Courts.
To view specific information, please indicate where the defendant is located by using the dropdown option on the front page of our website. You can also call us 24/7 at 866-320-8050, complete our contact form or call a specific Synergy Bail Bonds office location for more information and immediate assistance.
A benefit to our services and makes our company difference is that we value simplicity, time, efficiency, and convenience. So convenient, our mobile office can come to you.Our clients are just one phone call away toward getting your loved one released as quickly as possible. we are so committed to this policy we will have a license bail agent at your place of residence or any location of your choice within 30 minutes or less.
Payments can be made any of the following ways:
Pay by Phone
At your preferred Syngery Bail Bonds  office
By mail
See below for more information on payment methods or call (866) 320-8050 to speak to a Synergy representative.
Choose your preferred payment method below.
Pay by Phone
You can make a payment by speaking with one of our customer service representatives. You can use a credit card, debit card or electronic check.
Live agent assistance
Call (866) 320-8050 to speak with a Synergy Bail Bonds representative who can walk you through the payment process, and help you make payment arrangements that best suit your needs.
Pay in Person
You can make a payment in person at any of our local offices. We accept payment in the form of major credit and debit cards, personal checks, cash and money orders.
Click here to find the Synergy Bail Bond office location nearest you.
Synergy Bail Bonds has drafted a unique and simple process to make bail payments as easy and convenient for you or your loved one as possible. Our experienced team works closely with you to create a strategic payment plan that best suits your specific financial needs, regardless of your chosen payment method.
Depending on the charges against them, they may be required to make multiple court appearances in the criminal proceeding – for prosecution, pretrial conference, hearing, trial, sentencing, etc.
If you do not appear in court as ordered, they may face serious consequences, including, a warrant, arrest and criminal charges. And, if they are granted bail, the judge can revoke it.
Chula Vista Bail Bonds – Swift & Reliable Bail Solutions!
🚀 Get hassle-free bail assistance in Chula Vista, CA, 24/7. Our experienced team ensures a smooth release process, providing fast bail bonds for all types of cases. Trust us to be your trusted partner in times of legal troubles. Call now for prompt, professional, and discrete service. Your freedom is our priority!"
El Cajon Bail Bonds – Your Key to Freedom 🗝️
In need of quick bail solutions in El Cajon, CA? Look no further! Our reliable team is available round-the-clock to secure swift bail bonds for any situation. With years of expertise, we handle your case discreetly and professionally, ensuring a seamless release process. Don't wait, call now and let us help you regain your freedom in no time!"
San Diego Bail Bonds – Your Trusted Bail Experts in CA ⚖️🔓
When legal troubles strike in San Diego, CA, we've got your back! Our dedicated team of bail experts is available 24/7 to provide fast and reliable bail bonds services. From misdemeanors to felonies, we handle it all with utmost confidentiality and efficiency. Regain your freedom and peace of mind. Call us now and let us assist you during this challenging time!"
Poway Bail Bonds – Fast Release, Reliable Assistance! 🚀⏰
Facing arrest in Poway, CA? Don't panic! Our expert bail bondsmen are here to help you 24/7. With extensive experience and a deep understanding of the legal system, we ensure a seamless and discreet bail process. Whether it's a misdemeanor or a serious offense, trust us to secure your release quickly and efficiently. Your freedom is our top priority. Call now and let us guide you through this challenging time!
National City Bail Bonds – Your Fast Track to Freedom!
🏛️🔓 Locked up in National City, CA? No worries! Our dedicated bail bond agents are at your service 24/7. Count on our prompt and professional assistance to secure swift release from jail. With years of experience and local expertise, we navigate the legal process efficiently and discreetly. From minor infractions to major charges, we're here to help you reclaim your freedom. Call now and let us be your trusted ally in times of trouble!
Locations
At SYNERGY Bail Bonds, we quickly process bail so you or your loved one can be released from custody as quickly as possible
San Diego County
Los Angeles County
Orange County
Riverside County